I managed to get my hands on a Model 900B - Perch last year, a fine example of this lure. I saw it for sale and tried to figure on a price that was respectable.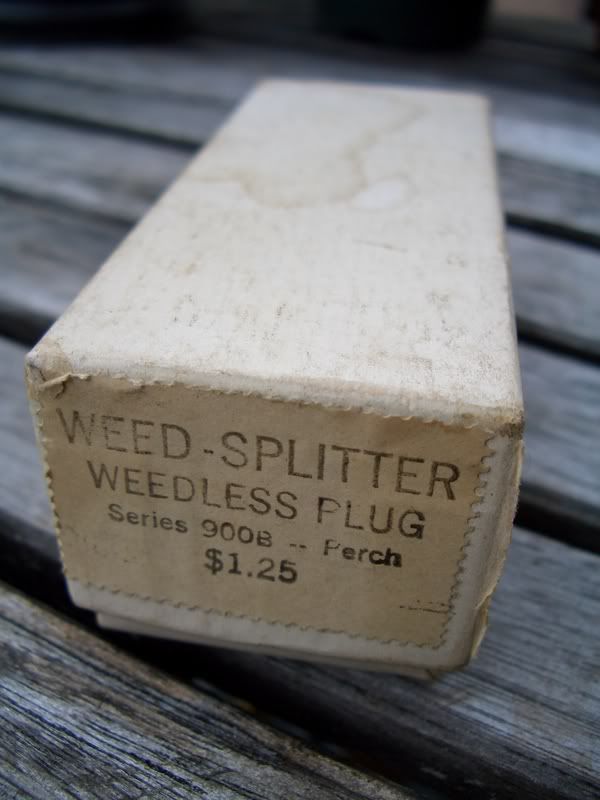 While I am sure I might have over-paid slightly for this lure, I could not get around the beauty of this example...a pristine example, brand spanking new, in the box with the original insert!
The box itself is in excellent shape, label is crisp, clear and readable. The insert as if it was printed yesterday.

I don't know about the rest of you, but I just love those hooks with the light spring-loading and "Stirrup" concept. something about it really hits it off with my Quality Engineering background.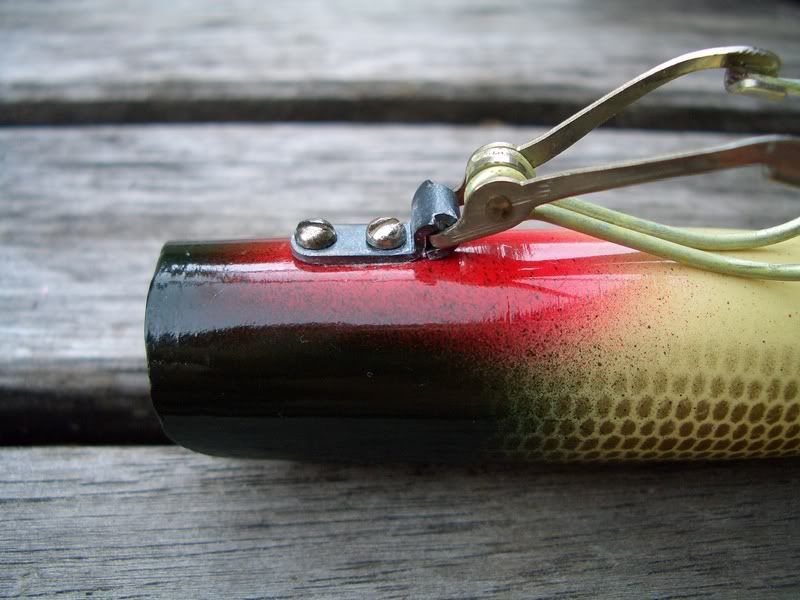 The hooks, 2 on each harness, swing free & independently when struck by a fish. At first glance it appears to be a double-hook treble, but each side of harness in autonomous. There are two sets of these on this model held firmly to the lure body by a hinge and two cap screws.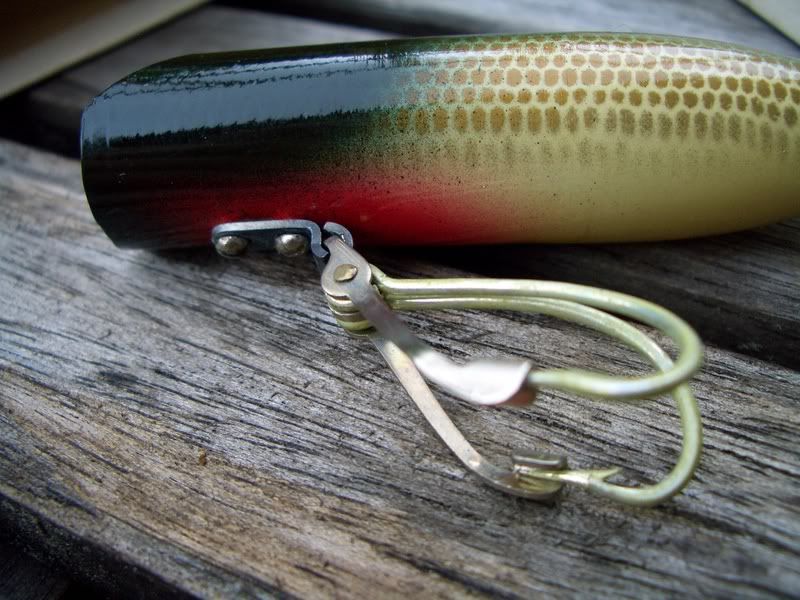 The hooks also appear to have some form of a zinc-chromate type coating on them, giving the hooks a light lime color. Nice!
The Lure itself, Beautiful. A nice Oreno-type body with very sleek lines. The perch color (pictured), is stunning with dark evergreen head and rich red underside. The scale pattern is of a very real gold color.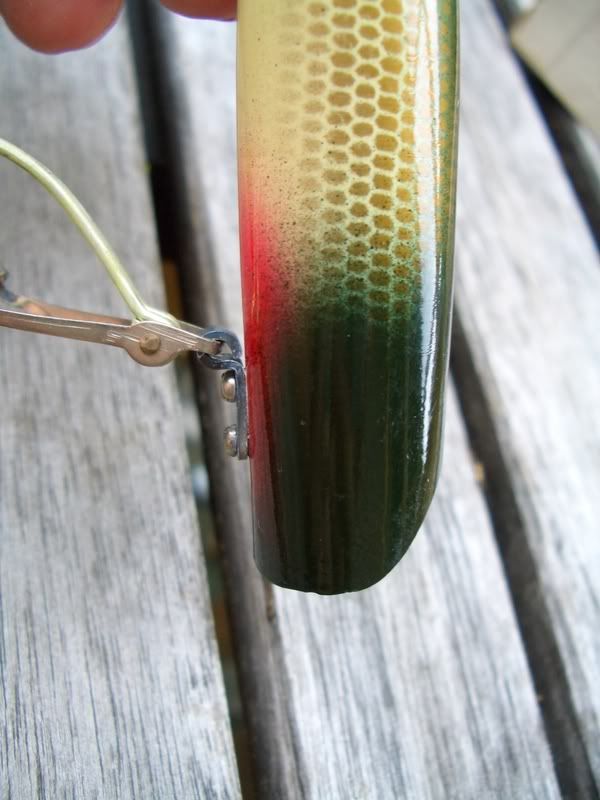 Check out the combination of these greens/reds/golds.
Although not a lure that collectors will rave about, the weed-splitter is a definite unsung hero of the lure collecting community. It's unique hooks and hardware make it an interesting collector's item.
The paint on this lure is spectacular in my honest opinion and owning a complete example in this condition is rewarding.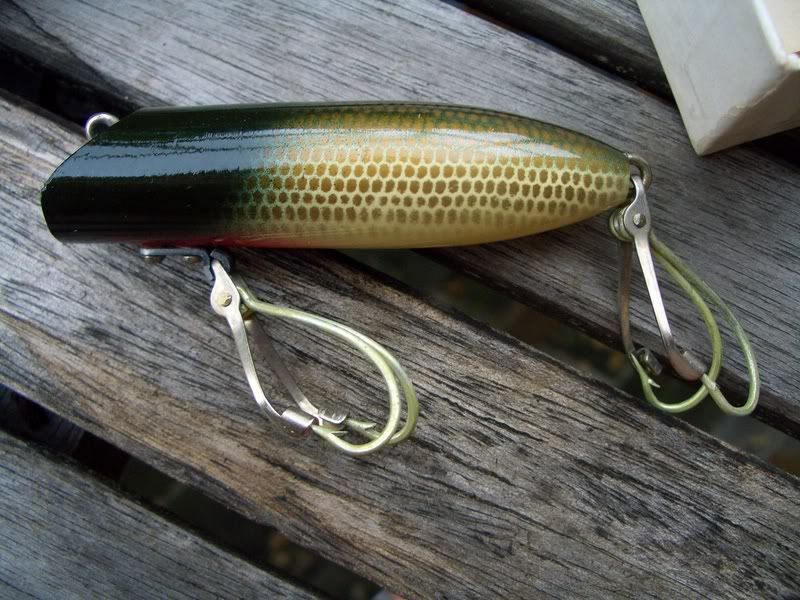 You can typically buy a Weed-Splitter for around $20.00-$30.00 and sometimes more in a box. While I won't say how much I paid for my weed-splitter, I will say that it is one of my favorites for whatever reason.

2/25/2009
Chuck - Chuck's Tackle Box.